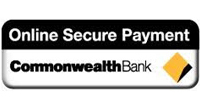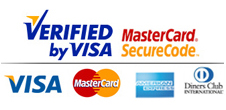 Welcome to Sunshine Coast Chauffeur
You must have heard if our services. If not let me tell you, we are the Black Bow Chauffeurs and we provide you with luxurious transfer services in and out of the suburban areas of Queensland. We have become quite popular in a short span of time for your impeccable service and luxury that we provide. If you looking for a hassle free ride with all comfort gear stacked in? Then I would suggest we are the best choice for you.
If you are living in the suburban of Sunshine Coast in Queensland of Australia then I understand your commuting issues. But now with our help you can bid goodbye to these hurdles. We offer sunshine coast chauffeur service which is readily available for your transfer needs. If you want a ride to the airport or any other places you can easily book it with our sunshine coast chauffeur service. We have a huge list of services that we offer for the residents of Sunshine Coast. Door to door transfers along with birthday party transfers, hotel, hospital, corporate, wedding, conferences all are the part of our list. You can easily choose the one you need and you are all set to go. We also have customized day tours designed only for you where you can use our service for travelling to any place within the suburb. We have a very commanding system which is responsible for only charging you for your travel time with us and not for the time you spend in traffic. You also need not worry about the safety and other legal regulations as we assure you that it is being taken care of. We are fully insured by the commercial factor as well as the public liability factor. Not only that our chauffeurs who are responsible for your ride with us possess commercial driving license and insurance too. The government of Queensland has declared us as a legal service provider and we do not have any hidden costs or agenda. We offer nationwide services to help you for your commute to any place you want. We also keep an updated time log book which keeps record of the time of your journey with us to ensure no extra valuation. In the log book we also keep the record of the chauffeur serving you so that any future problems can be sorted out in a jiffy. Our special lost and found program enables us to return your valuable item to you if anything is lost. Our extensive method of choosing a viable chauffeur is very effective as we make our drivers take part in commercial medical tests and hire those who are capable enough for doing the job. We also give the selected a special training to ride the sunshine coast chauffeured cars and take you to your destination. Our special and luxurious vehicles play a very vital role in your transfer. We only use the latest vehicles launched in the market for our services. The Holden Caprice, the Toyota Hi Ace and the Toyota Tarago, the Ssangyong Stavic, the Mercedes Benz valente all are a part of our team and at your disposal. We also offer a special sunshine coast limousines service where you get to book yourself a limo ride to your destination. Our limousine services have a very low rate of service in comparison with others. The cheap rate does not compromise the level of comfort and luxury. Our cars are all updated, so you need not worry about it breaking down on the road. Our chauffeurs are dressed impeccably in black business suits which are their uniform for each and every transfer. This attire of them will help you big time in maintaining the standard of your ride whenever you are on a business trip. The vehicles and the cars are all equipped with necessary features for your comfort and safe travel. Our chauffeurs are very well trained to assist you whenever you feel the need. Our reasonable fares will instantly win your heart in a moment. Apart from all these we have a team of experts who are at your beck and call for 24 hours a day. You can automatically quote and book your ride on our web engine without much of a hassle. We have listed the price list of each and every package that we offer which will make it easier for you. Our prices include all tax charges, along with other necessities and you do not need to worry about later additions which some services tag along in the name of tax payment. We also have an extensive review system which is at your disposal and you can check it whenever you want for your satisfaction. Our customer support team ensures that each and every problem of yours is tackled in a professional manner and is solved within the given time limit. Keeping aside the safe, secure and fast booking method we also have a top notch payment service. This payment service enables you to pay for your ride via credit or debit card. We also accept payment through cab charge and PayPal for those who have registered accounts in these.
Our services are not only limited to the sunshine coast but you can also hire us from Perth, Sydney, Darwin, Gold Coast and other suburban areas. You are up for a complete experience with us with our trained chauffeurs, reasonable rates, luxurious vehicles etc. Our travel routes and packages are designed to give you a pampered experience along with the comfort you desire. If you want save your time, money and energy then availing the service of Black Bow Chauffeurs is the only way. With our hassle free transportation, safe journey experience we tend to give you what you need. You will also find that our online booking system is one of the simplest ones out there and all your information is protected with our high grading software. There is absolutely no chance of data misuse.